Torsk Volunteer Association
Official Work Summary
Saturday, June 4th, 2016

Crew on board:
Chief Keith, Chief Mike, Jaime, Charlie, Frank, Chuck, John S. and
special guest volunteer,
Tim "Geezer Engineman" Calvert.
Maintenance:
• Frank, John S and Chuck completed the installation of the new barrier in the Forward Torpedo Room. Chuck designed it and Rob has cleared the area of stored gear so that tourists have a clear view of the tubes and surrounding equipment. Rob is also planning to improve the lighting of the tubes.
• John and Charlie worked on cleaning and polishing in the Forward Torpedo Room.
• Mike and Rob checked the level of Sanitary 2, which appeared to be full.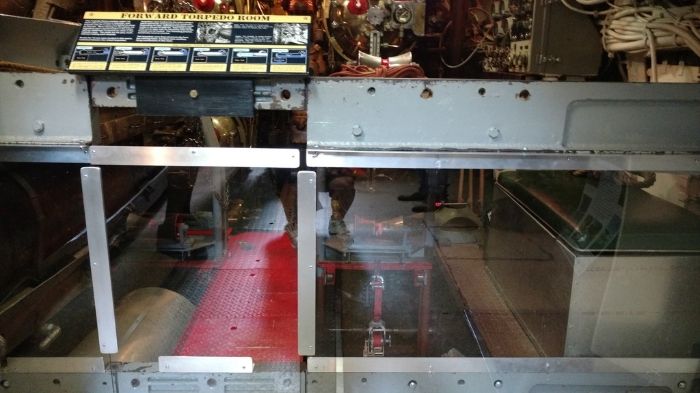 Restoration:
• Chief Mike worked on the RBS radio power supply and the installation of a replacement capacitor.
• Chiefs Keith and Mike discussed restoration of the Diesel Fresh Water and Seawater Cooling water systems.
Total Volunteer hours:

• For the week: 34.
• For the year: 397.